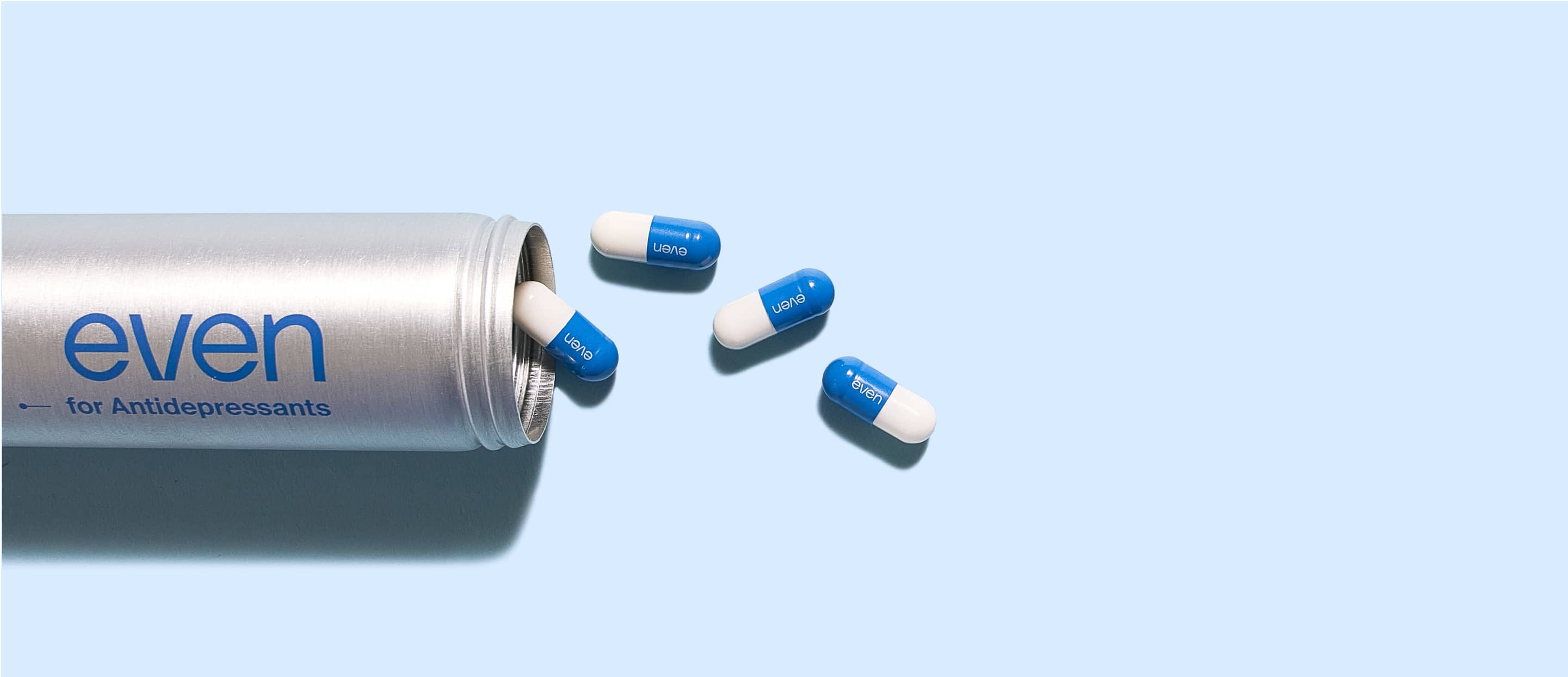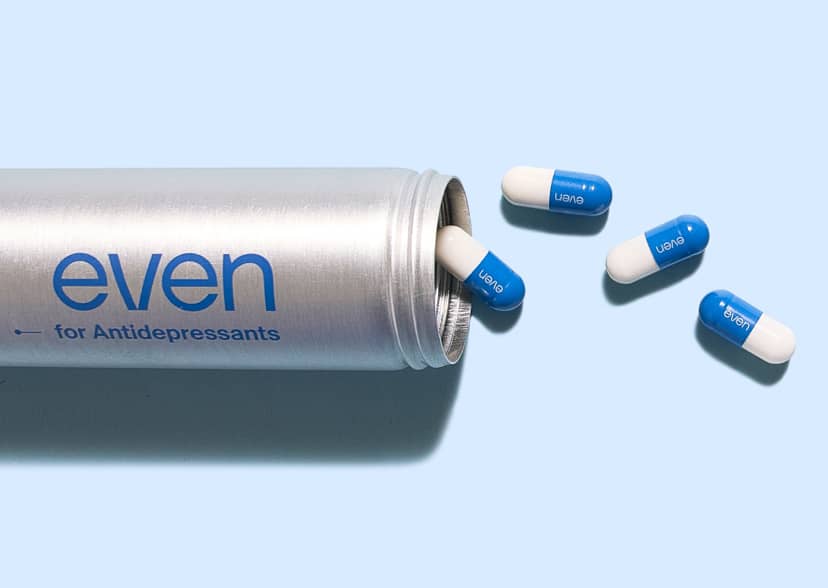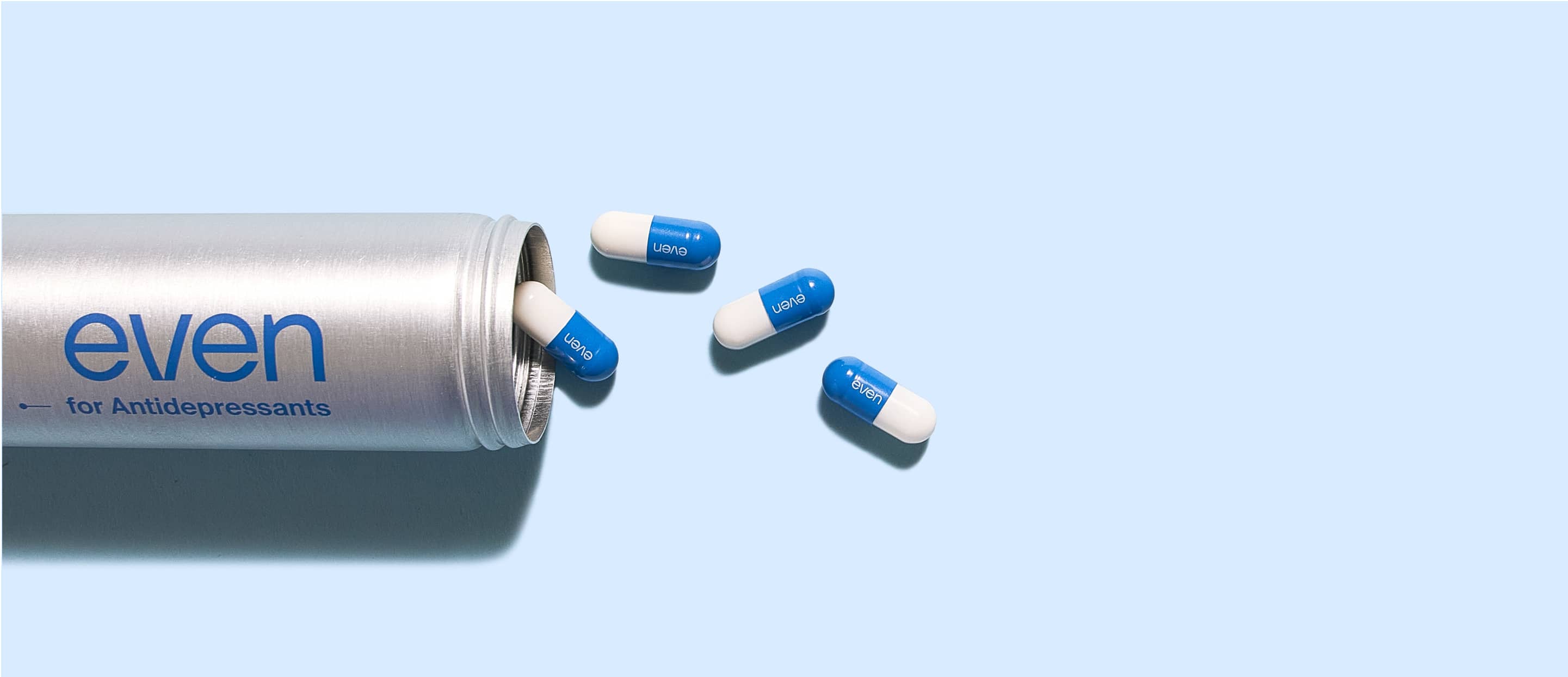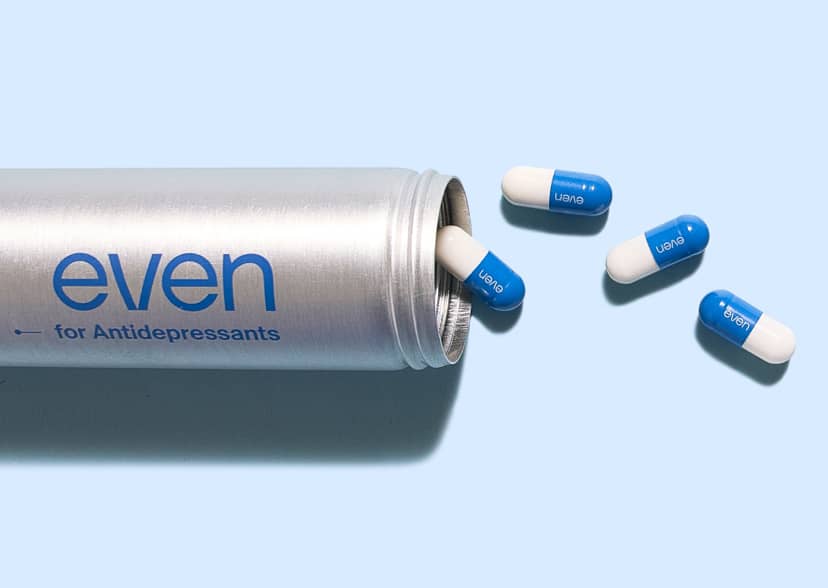 EVEN FOR
Antidepressants
Personalized nutrition for antidepressant users. Designed to addressed the nutrient needs related to reuptake inhibitors including SSRIs, SNRIs, SSNRIs. Created by doctors, backed by science.
Monthly Plan
$40/bottle $32/bottle
Save 20% Off
3-Month Plan
$35/bottle $28/bottle
Save 20% Off
Your subscription will be billed and shipped every
Special Offer: Save 20% Off Today!
CANCEL ANYTIME
MONEY BACK GUARANTEE
FREE STORAGE CONTAINER
FREE SHIPPING